This is one incredible coffee cake! A rich, moist cake with almond paste, apricots and sour cream, topped with an apricot glaze and sprinkled with almonds! What could be better!
Ingredients:
Cake:
• 2 1/2 cups of sifted flour
• 1 Tbs of baking powder
• 1/2 tsp of salt
• 3/4 cup of finely chopped apricots (food processor works best)
• 3/4 cup of brown sugar – packed
• 1 cup of butter, room temperature
• 3/4 cup of almond paste (not almond filling, can be found in the baking aisle of most grocery stores)
• 3 eggs
• 1 1/3 cups of sour cream, may use light
• 1/2 of apricot preserves
• 1/3 cup of sliced almonds for garnish
Glaze:
• 1/4 cup of apricot preserves
• 1/2 cup of powdered sugar
• 4 – 5 tsp of water
Directions:
Preheat oven to 350°
Grease and flour a 10 inch bundt pan. In a medium bowl, combine the flour with baking powder and salt, stir in the chopped apricots until well combined.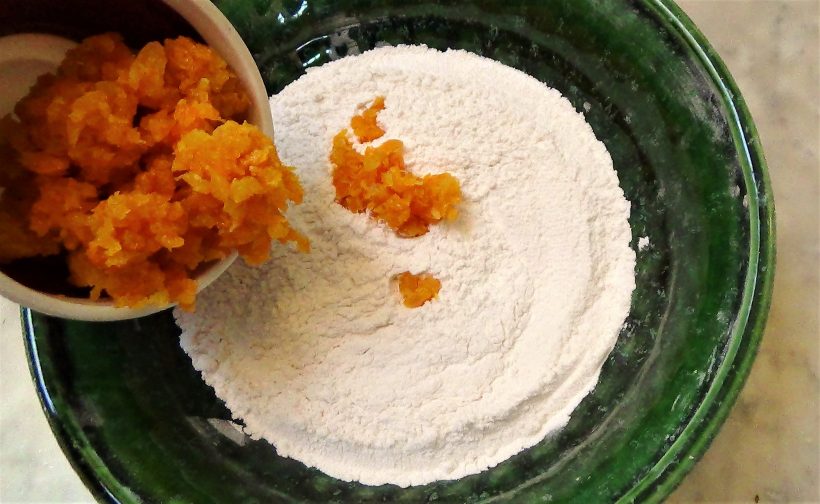 Using an electric mixer on medium speed, beat the brown sugar and butter til light and fluffy.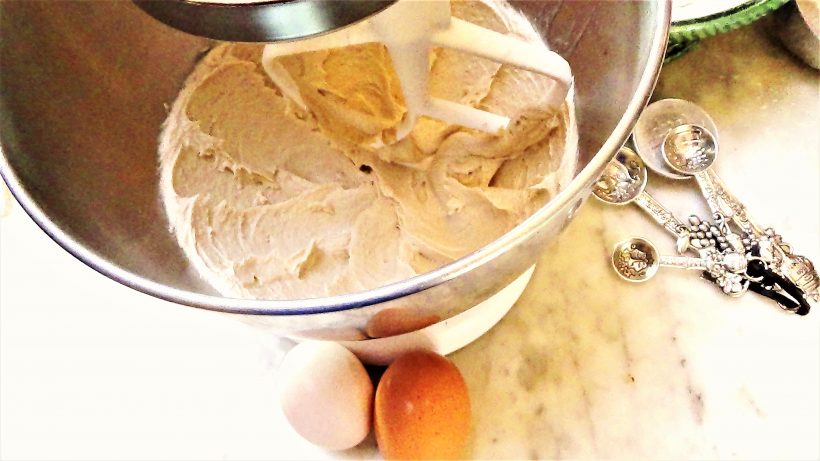 Add the almond paste (break into small pieces) and beat until well blended. Add in the eggs and the sour cream, beat until blended, then add in the preserves and beat until blended.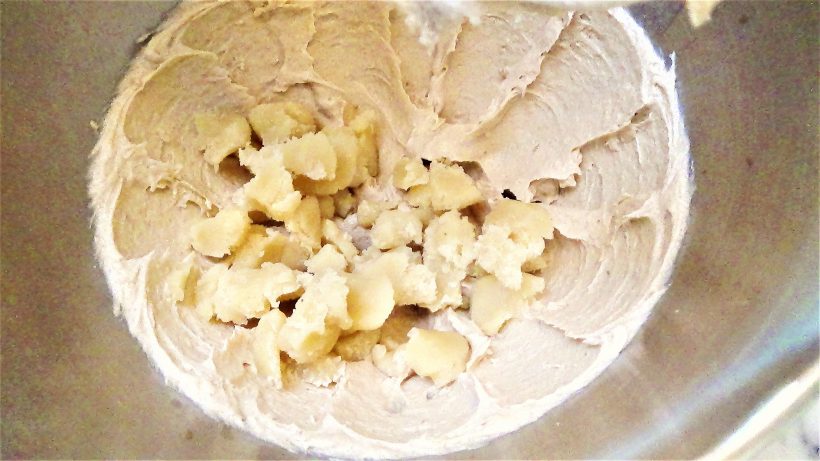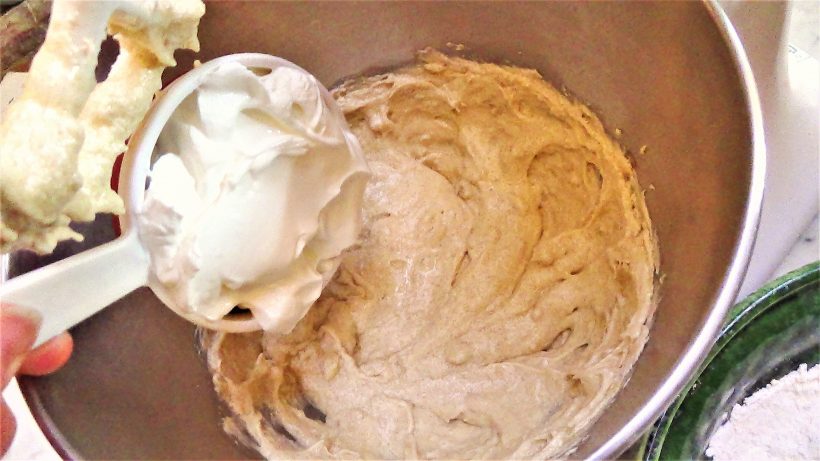 At low speed beat in the flour mixture, 1 cup at a time until blended, making sure not to over mix. Spoon into the bundt pan.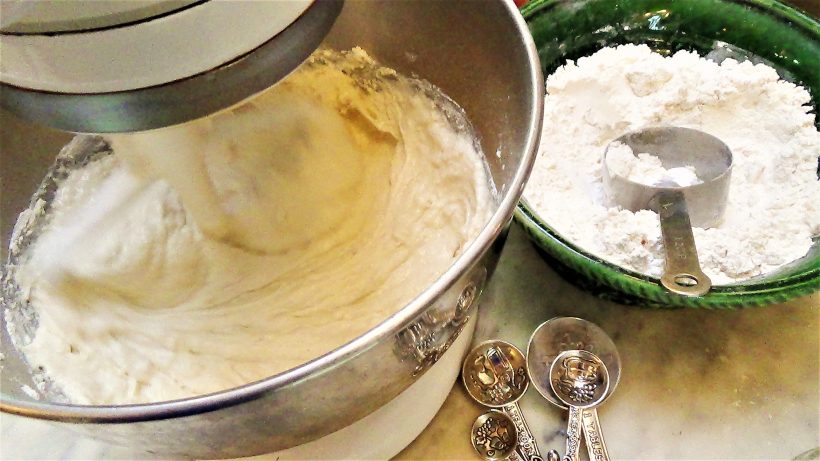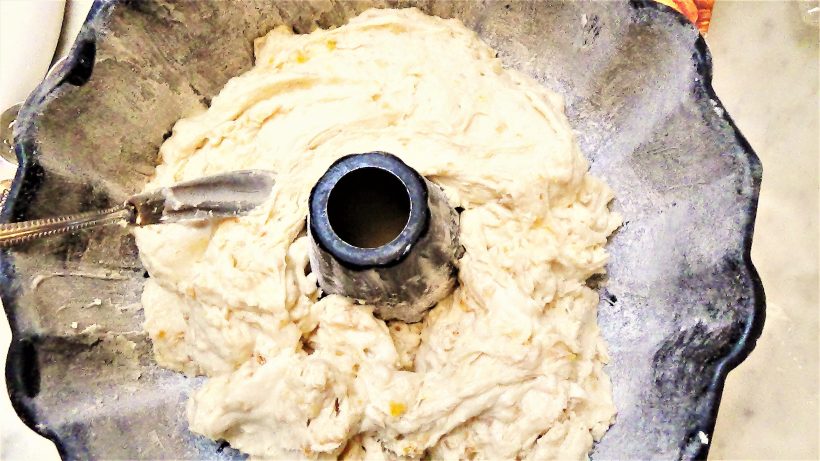 This is a thick batter, spread it evenly with a small knife. Bake for 50 -60 minutes, til a skewer comes out clean.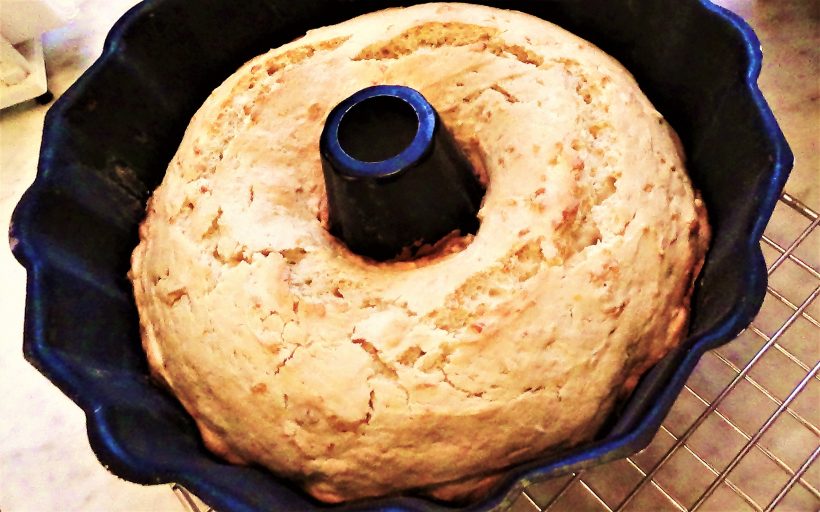 Let the cake cool on a rack for 10 minutes, then invert onto a serving plate.
To make the apricot glaze, just mix together the powdered sugar, the apricot preserves and the water, a little at a time, until the sugar dissolves and the glaze is thick, but still spreadable.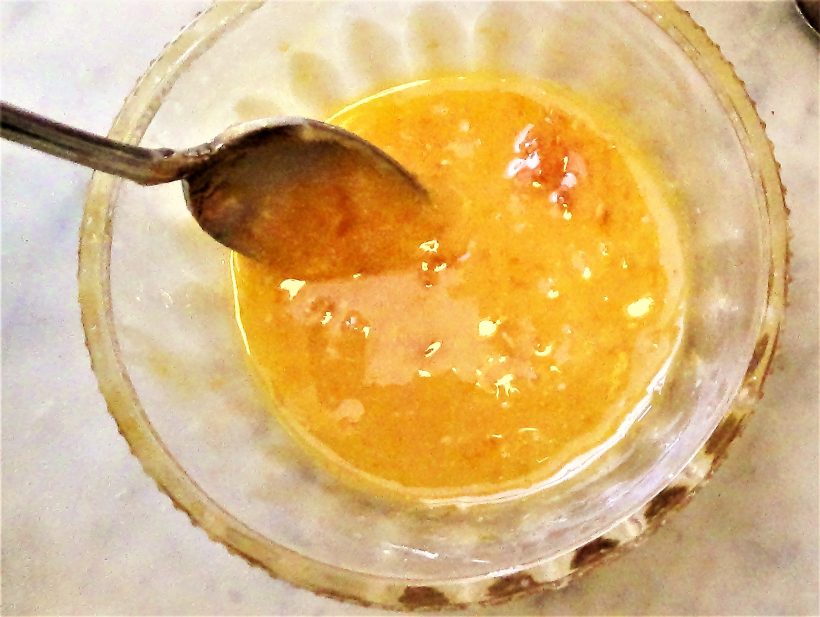 Drizzle the glaze over the cake, letting it run down the sides.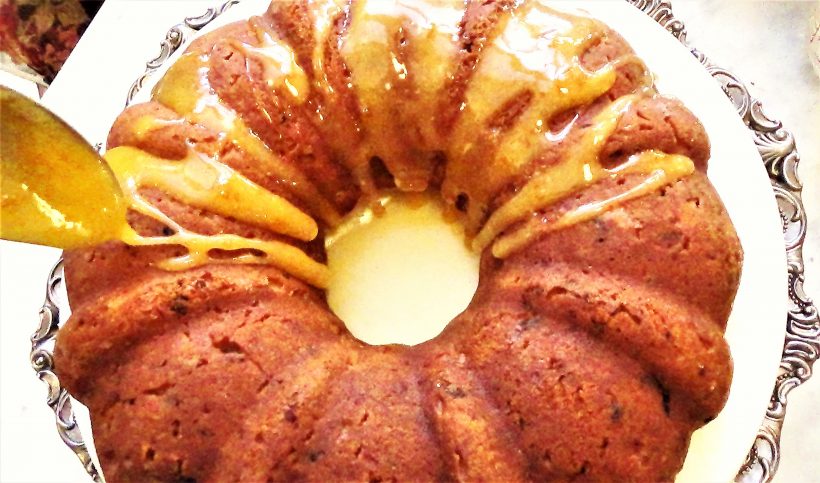 Scatter on the sliced almonds and put the coffee on!