This dish has an interesting provenance, it's named after Marengo Italy, where Napoleon fought a battle with the Austrians and his private chef, french of course made this for him after the skirmish, using whatever Italian ingredients he could find and he came up with this masterpiece. Napoleon liked it so much, he requested it after every battle. It's simply exquisite! This is only an adaptation of that recipe, originally it included shrimp and a fried egg on top. This is how I make it, feel free to use any parts of the chicken you like. I used my canned garden tomatoes, but store bought are absolutely fine.
Ingredients:
Serves 4
• 4 boneless skinless chicken breasts
• 1/4 cup of flour
• 1/2 tsp of kosher salt
• 1/2 tsp of black pepper
• 1 1/2 Tbs of olive oil
• 1 1/2 Tbs of butter
• 1 onion, chopped
• 4 garlic cloves, minced
• 1 cup of dry white wine
• 1 – 14 oz can of crushed tomatoes, drained, reserve the juice
• 1 Tbs of tomato paste
• 1 beef bouillon cube
• 1/2 tsp of sugar
• 1/2 tsp of oregano
• 1/2 tsp of thyme or a few fresh sprigs
• 1/2 tsp of salt
• 1/2 tsp of pepper
• 1 Tbs of flour
• 6 oz of button mushrooms, sliced
• 10 olives of your choice, green, kalamata or both
• 2 Tbs of Brandy or Cognac
• 1/4 cup of fresh parsley, chopped
Directions:
Start by mixing the flour with the salt and pepper in a shallow dish and lightly dredge the chicken, shake off the excess.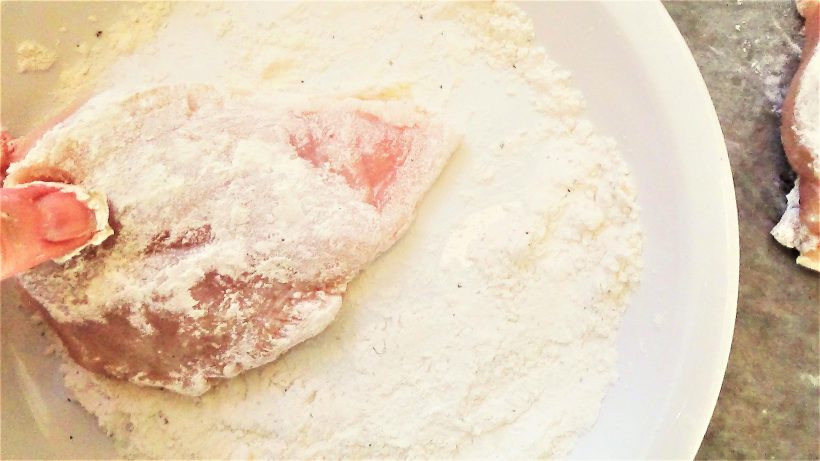 Heat the oil and butter over medium/high heat in a large, heavy skillet, cast iron if you have it. Brown the chicken, it takes about 4 to 5 minutes on each side.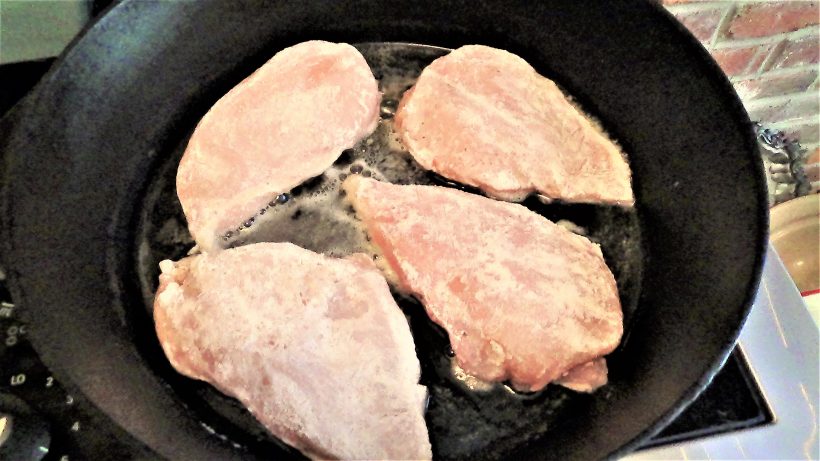 Transfer the chicken to a plate, add a little more oil if needed and saute the onion for 3-4 minutes, then add the garlic and saute 1 more minute.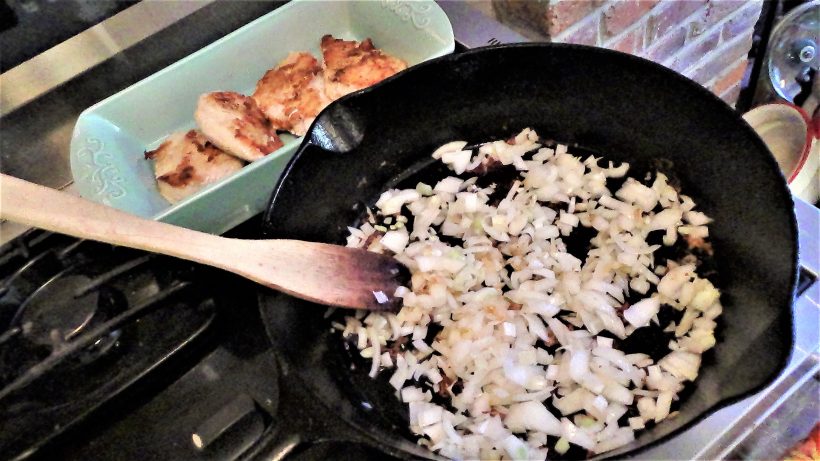 Add the white wine, deglaze the skillet, scraping up all of the little bits at the bottom. Add the tomatoes, tomato paste, bouillon cube, sugar, oregano, thyme, salt and pepper and sprinkle in the flour.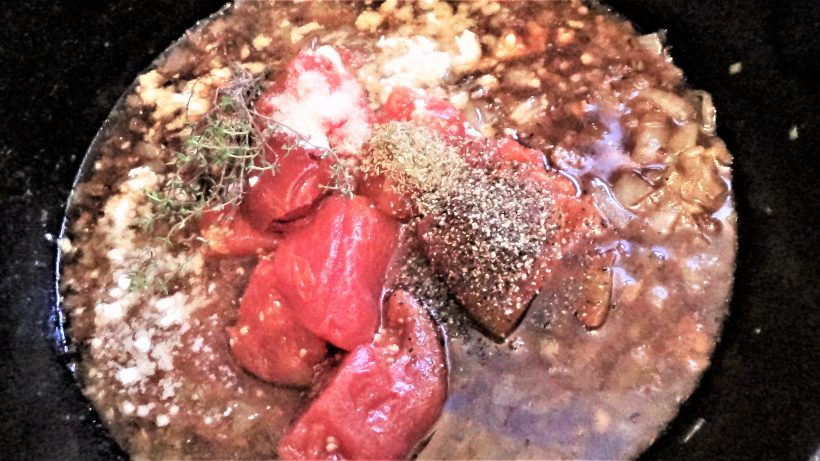 Cook for a few minutes, stirring to combine, then nestle in the chicken, Cover and simmer gently for 45 minutes to an hour, it should be fork tender. Add the mushrooms and the olives and cook another 15 minutes.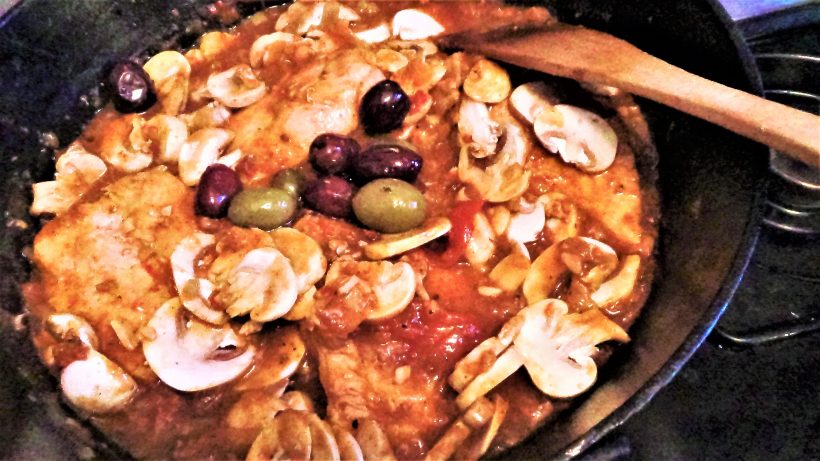 Add the Cognac or Brandy in for the last 5 minutes of cooking time. Taste and add salt if needed. Stir in the parsley just before serving.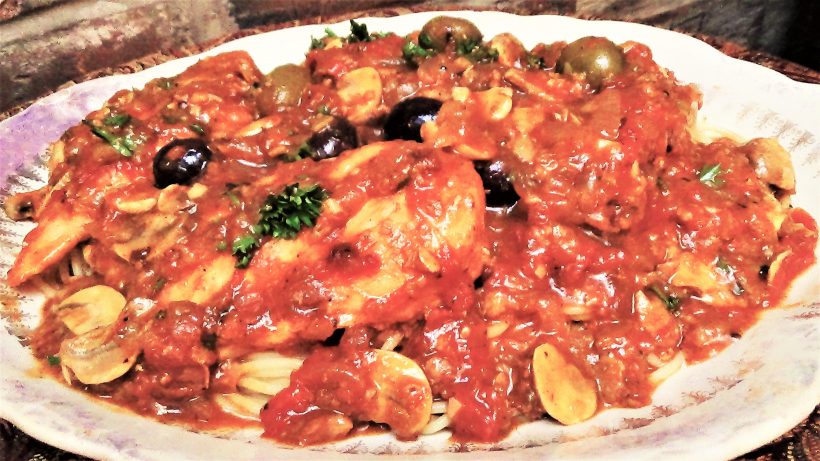 Note to cooks:
I like to serve this over spaghetti and with french baguette pieces fried in a little olive oil. You'll see why Napoleon loved it so much!