A lightened up version of everyone's favorite… Sloppy Joes! Packed with flavor! Savory, sweet and a tad bit hot! Pile on soft buns, top with sliced dill pickle, maybe a few crumbles of blue cheese or maybe provel, it's so yummy!
Ingredients:
Serves 4 – 5
• 2 Tbs of olive oil (divided use)
• 1 1/2 lbs of ground chicken
• 1 onion, chopped
• 3 large garlic cloves, minced
• 1 stalk of celery, chopped
• 3/4 cup of green, or red bell pepper, chopped
• 2 Tbs of Worcestershire sauce
• 2 Tbs of brown sugar
• 2 heaping teaspoons of Dijon mustard
• 1/2 cup of tomato sauce
• 2 heaping teaspoons of tomato paste
• 2 Tbs of balsamic, red wine or apple cider vinegar, your choice
• 1 tsp of salt
• 1 tsp of black pepper
• a few dashes of hot sauce or to taste
• 4-5 soft buns
• Lettuce
• Dill pickle slices
Directions:
Heat 1 Tbs of oil in a large skillet, add the ground chicken and cook for 4 – 5 minutes.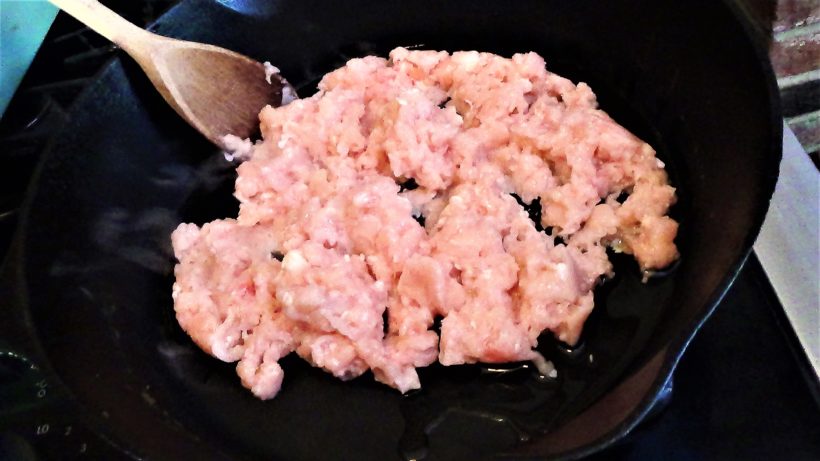 Add a little more oil and and add the onions, garlic, celery and bell pepper, saute for 5 – 6 minutes, stirring frequently.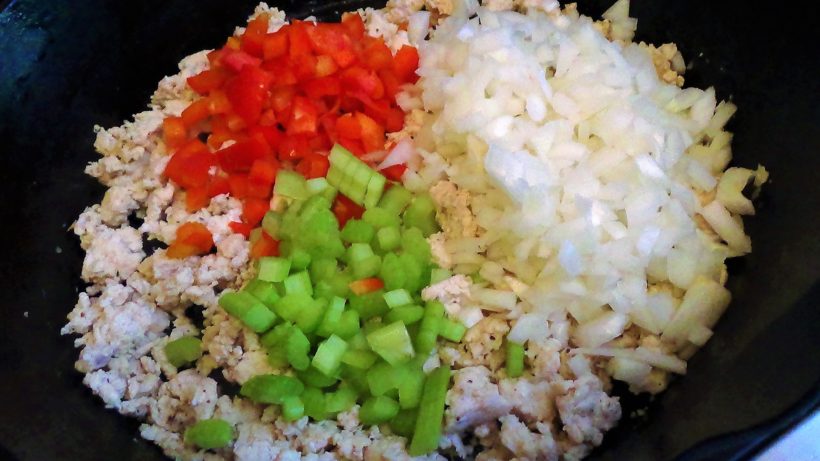 Add in the remaining ingredients, stir well to combine and let the mixture cook for 6 – 8 minutes.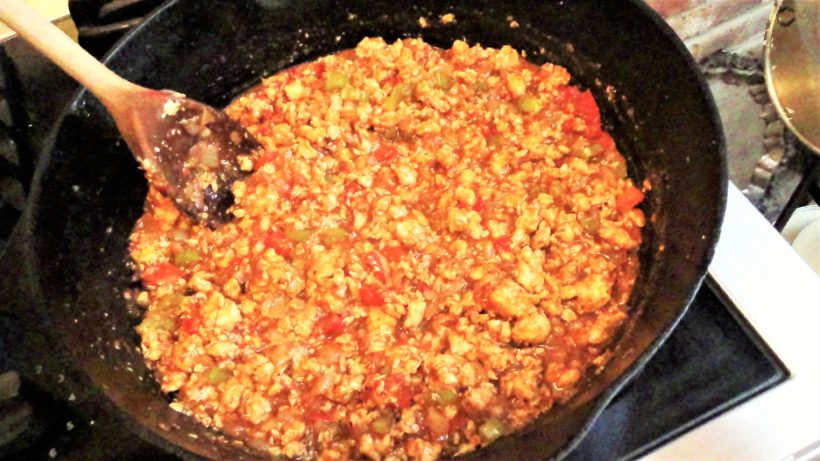 Ready to serve! I like to spoon it into a lettuce cup on a warm soft bun, then top with dill pickle slices.
Note to cooks:
If adding cheese that melts like Provel or sharp cheddar, just spoon the sloppy joe mixture on the bottom bun, add the cheese and broil just until the cheese is melted.
And if you can't easily find ground chicken, it's very easy to make your own, just put your chicken (boneless, skinless breasts or thighs) in the freezer for about 20 minutes, cut into small chunks, then pulse in a food processor. I do this frequently when my little country store doesn't have ground chicken.