Delectable, fresh homemade lemon curd on flaky, buttery puff pastry! Heavenly! If you haven't made lemon curd, you're missing out! It's easy, just a little stirring and timing but it's so worth it! You can use puff pastry shells and make it really easy on yourself, my little store in the country only has sheets, so I made do, just a little more work!
Ingredients:
Makes 12 tarts
• 1 puff pastry sheet, thawed or puff pastry shells, thawed
• 2 large egg yolks
• 2 large whole eggs
• 1 cup of white cane sugar
• 1/8 tsp of salt
• 1/2 cup of fresh lemon juice
• 1 Tbs of lemon zest
• 1/2 cup plus 1 Tbs of butter, cold and cut into small pieces
• powdered sugar for sprinkling on finished tarts
Directions:


Preheat oven to 400°
If you're using puff pastry shells, bake according to directions and let cool completely before filling.
If using a sheet of puff pastry, roll it out to about a 10 x 14″ rectangle on a lightly floured surface and cut out 12 – 3 inch circles.
Place the rounds in a muffin tin and prick them a few times with a fork.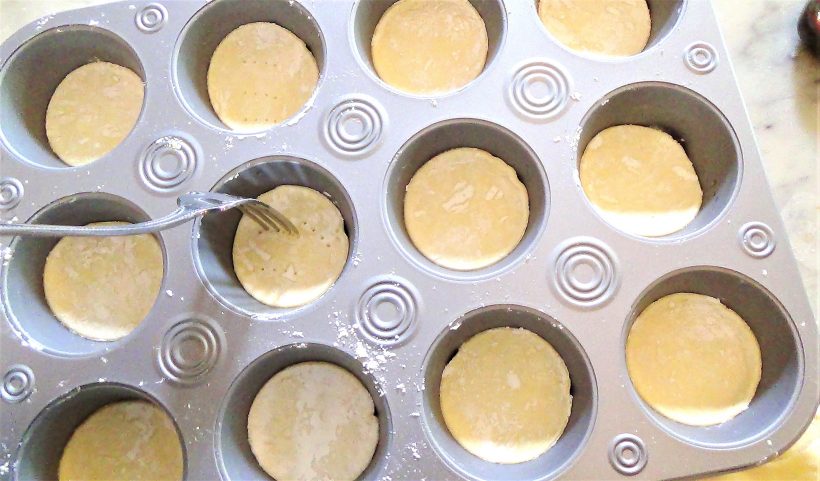 Place cupcake papers on top of the pastry and weight them down with dried beans.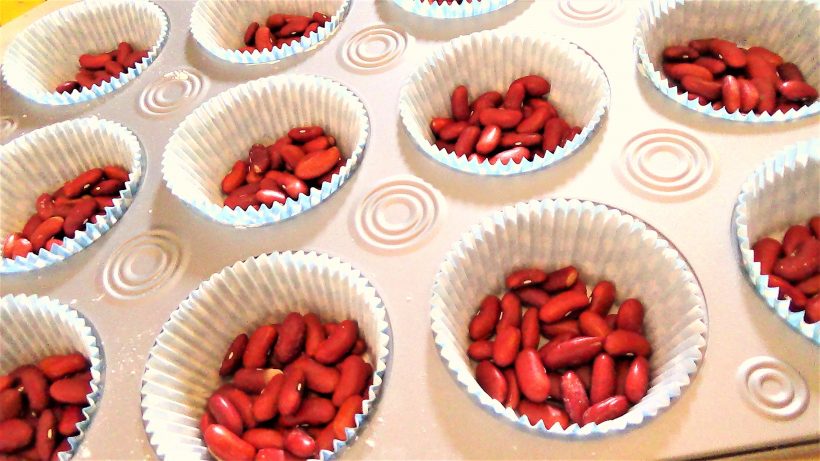 Bake for 15 minutes, remove the papers and beans and bake another 5 minutes until light golden.
Time to make the lemon curd, zest two lemons or enough to get 1 Tbs of zest and  squeeze enough lemons for 1/2 cup of juice, I used 8 but mine were small.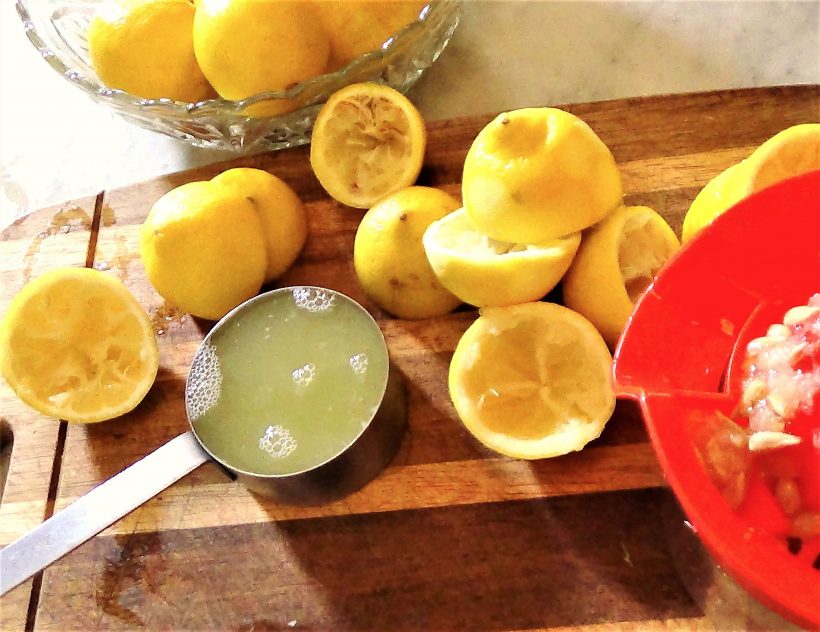 Now, you'll need a double boiler or two saucepans. Fill the bottom one halfway with water and bring to a simmer. In another smaller one that sits on top (do this off the stove) whisk the eggs, yolks, sugar and salt until well combined. Then whisk in the lemon juice and the zest.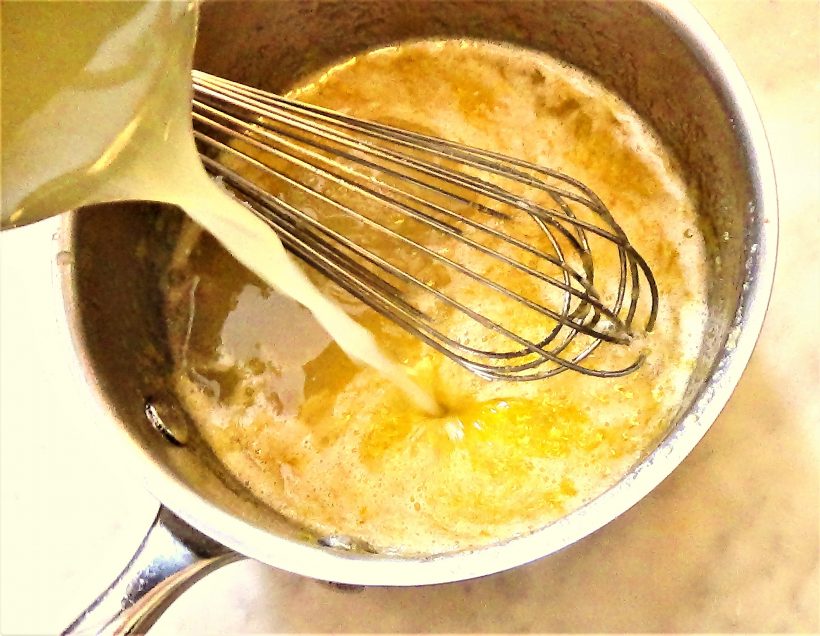 Now, place it on top of the saucepan with the simmering water, making sure the water doesn't touch the bottom of the top saucepan. Whisk for about 4-5 minutes til the mixture just starts to thicken, then cook another 10 – 12 minutes til the mixture becomes thick enough to coat a wooden spoon and not run off.
Remove from the heat, but leave the saucepans together and stir in the butter, a few pieces at a time until melted and the curd is smooth and glossy.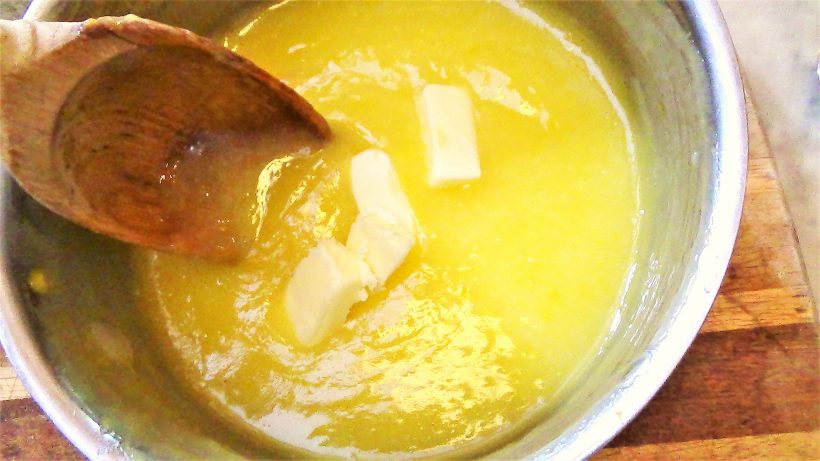 That's it, you've got the best lemon curd you've ever tasted! Now if you are using pastry shells, just fill them to the top. If using the rounds, cut them in half with a serrated knife and spoon the curd right on top.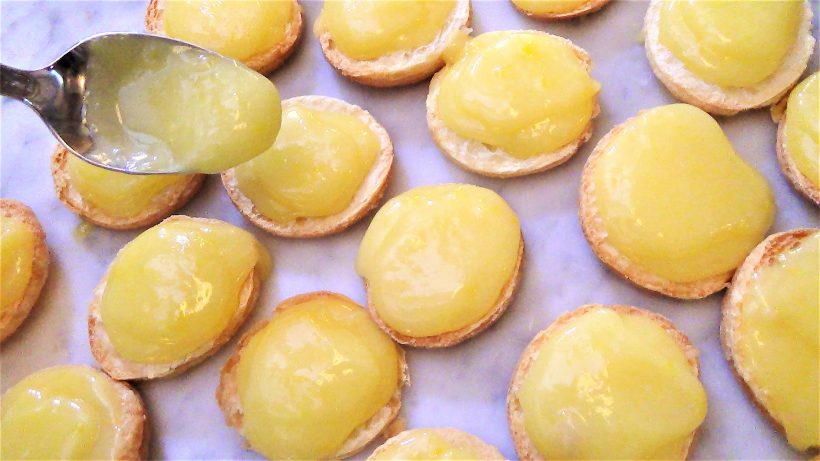 I spooned some on each round, let them set up a few minutes, then spooned on some more so they're nice and full, then sprinkle on some powdered sugar and they are ready to serve!
Note to cooks:
Make sure that your water is at a very gentle simmer and that you stir continuously or the eggs will start to cook and also make sure the water in the bottom pan never touches the bottom of the top pan. You will have more curd than you need for your tarts, just store it in a jar in the fridge.