Apple season is sneaking up on us. Get some fresh apples and try this Tart Tatin. A real show stopper! Simply delicious! Very elegant but couldn't be easier to make! Only 6 ingredients. There's a reason this has been a classic since 1880!
Ingredients:
1 store bought puff pastry
6-8 firm apples (Fuji's, Braeburns, or Granny Smith's or a combination)
1/2 cup of sugar (for the apples)
juice of 1 lemon
6 Tbs of butter
1 cup of sugar (for the caramel)



Directions:
Peel and core the apples, cut them into 4 lobes. Place them in a bowl and squeeze in the lemon juice and sprinkle them with sugar, let them rest while you make the caramel.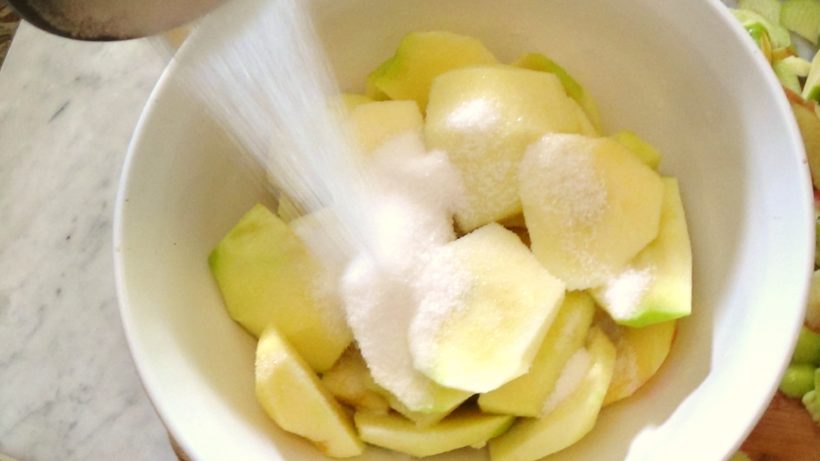 Preheat the oven to 425°. In a 10 inch cast iron or non stick skillet, melt the butter over low heat. When the butter is melted, pour in the sugar.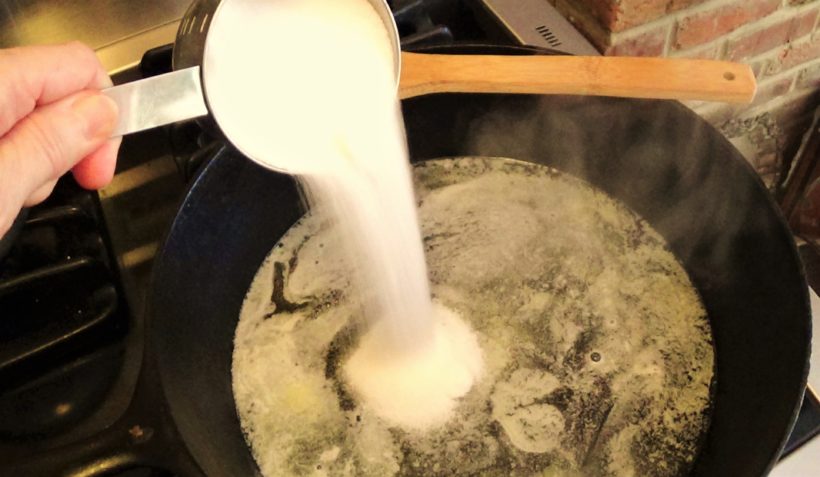 Turn the heat up a little, it should be low to medium. Cook, stirring frequently until the mixture turns a deep amber color, keep your eye on it, as soon as it turns color, remove it from the heat. It should take about 20-30 minutes, but always go by color.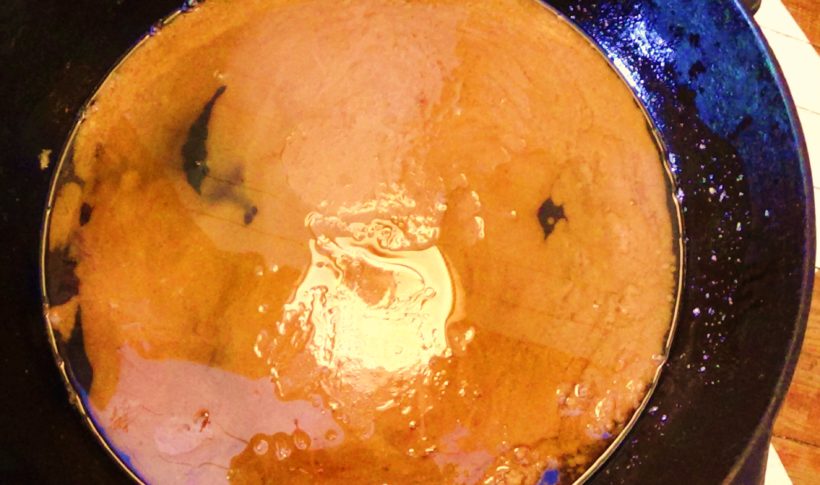 Arrange the apples in the caramel neatly around the skillet in a single layer.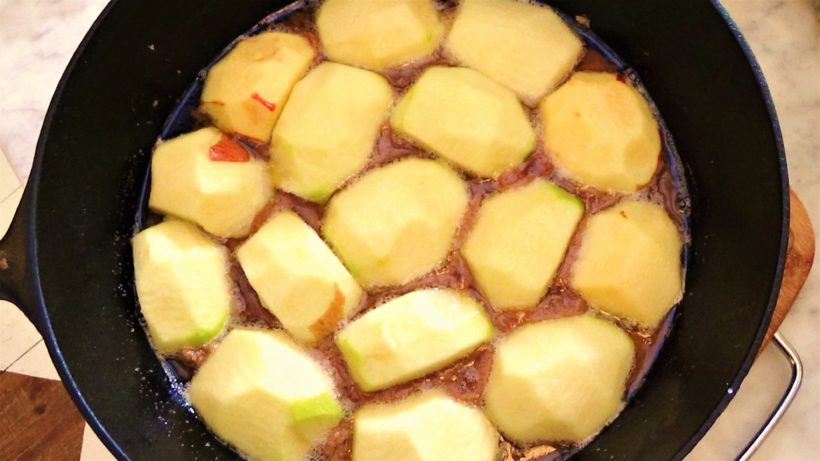 Arrange the remaining apples on the top. Over medium heat cook the apples, pushing down on them with a spatula while they are just starting to cook. Baste the apples frequently with a turkey baster. Continue to cook until apples are starting to soften and they are a beautiful golden color, about 15 – 20 minutes.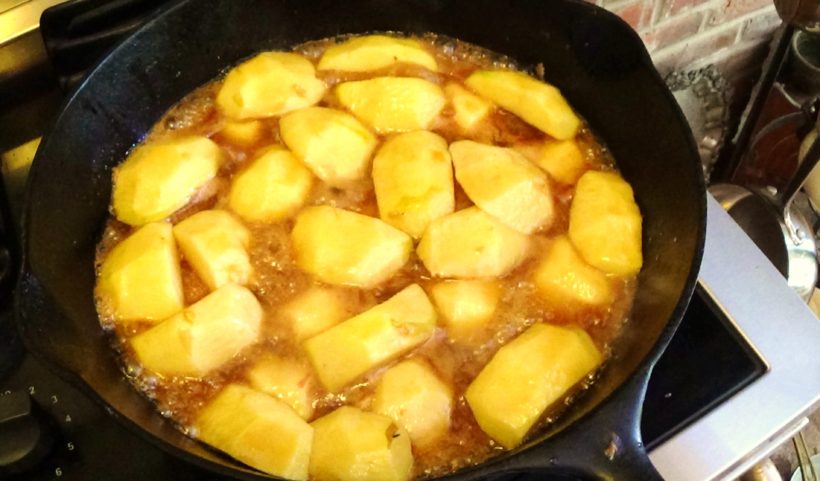 Remove from the heat, then roll out the puff pastry to 1/4 inch thick and large enough to fit over the apples. Place the puff pastry over the apples and tuck the edges under the apples, careful, it's super hot! Make 4 small vent holes in the pastry.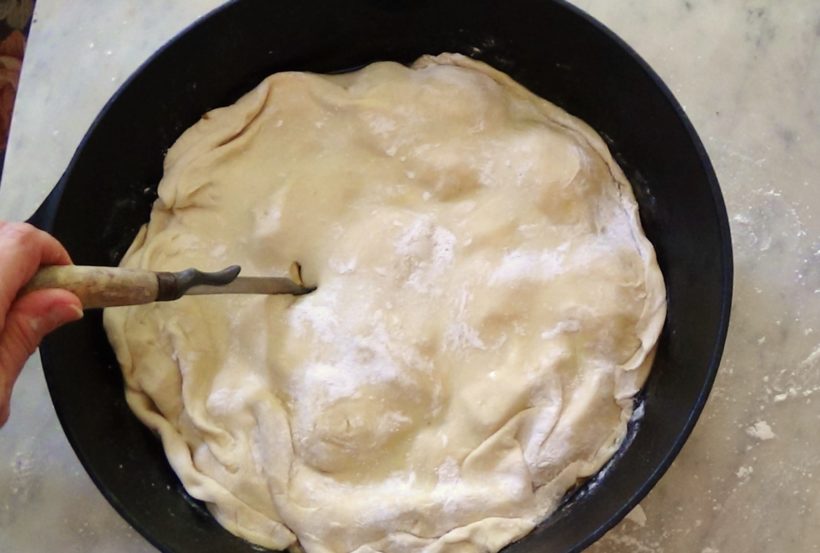 Bake for 20 – 25 minutes til pastry is golden brown and the caramel is thick and sticky.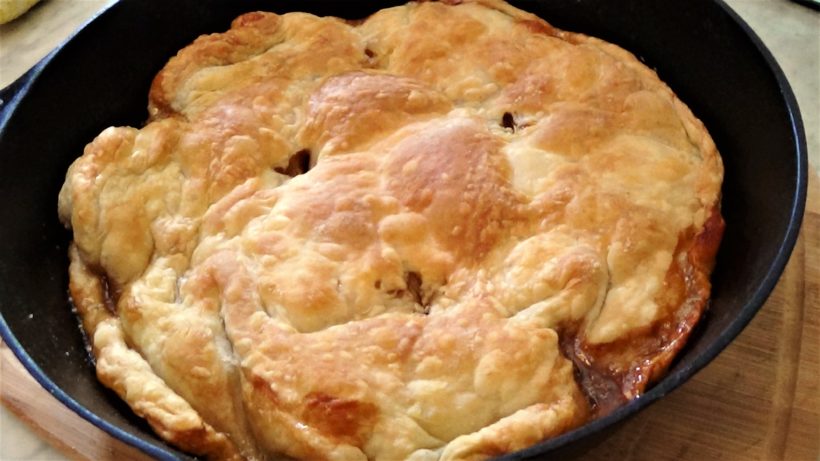 If the caramel seems too liquidy when you remove it from the oven, immediately place it on a burner and boil just a minute or two, until thickened, but don't over do it.
Let it rest for about 15 minutes, then loosen the edges with a knife. Place a plate or serving dish over the skillet. Flip it over and give it a few taps, it should come right out!
A few apples may be misplaced, just put them right back on! And if it gets stuck, don't worry, spoon it out into bowls, serve it with vanilla ice cream and it will still be insanely delicious!