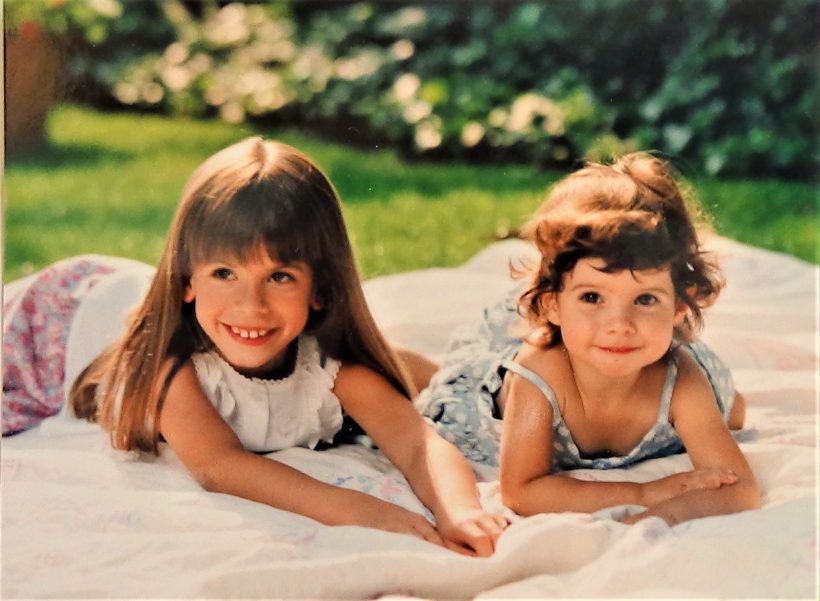 Our girls were so much fun to raise! Growing up in the country, their childhood was what most would call an "alternative" lifestyle", no malls, no video games! But, they did have their horses, dogs, cats & rabbits and their hobbies were, camping, fishing, riding and hiking! They cooked and gardened and helped us build, and I know they had a blast! We live in a very remote place, so we had a lot of "together" time!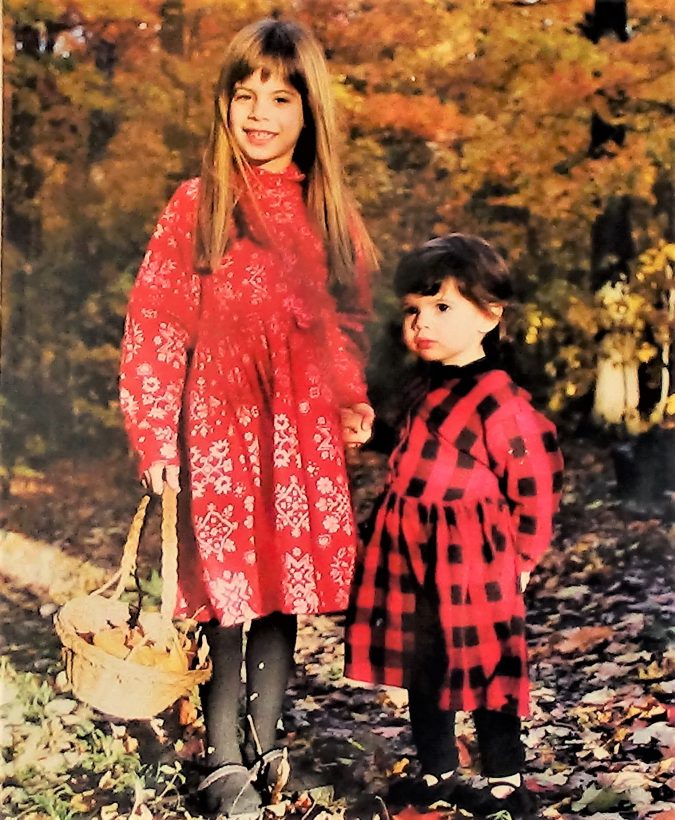 I remember Ellie had a new boyfriend over and I'll never forget the look on his face when she loaded the canoe, packed the fishing gear and a picnic lunch & jumped in the driver's seat of the old pick-up & said, let's go! And a similar story with Ursi and a boy, she prepped the horses, tacked up and packed a picnic lunch for a trail ride!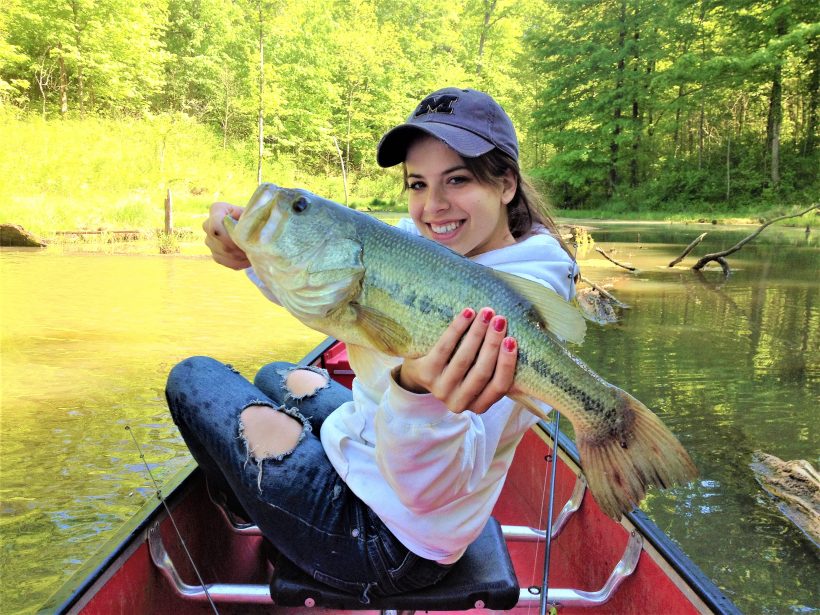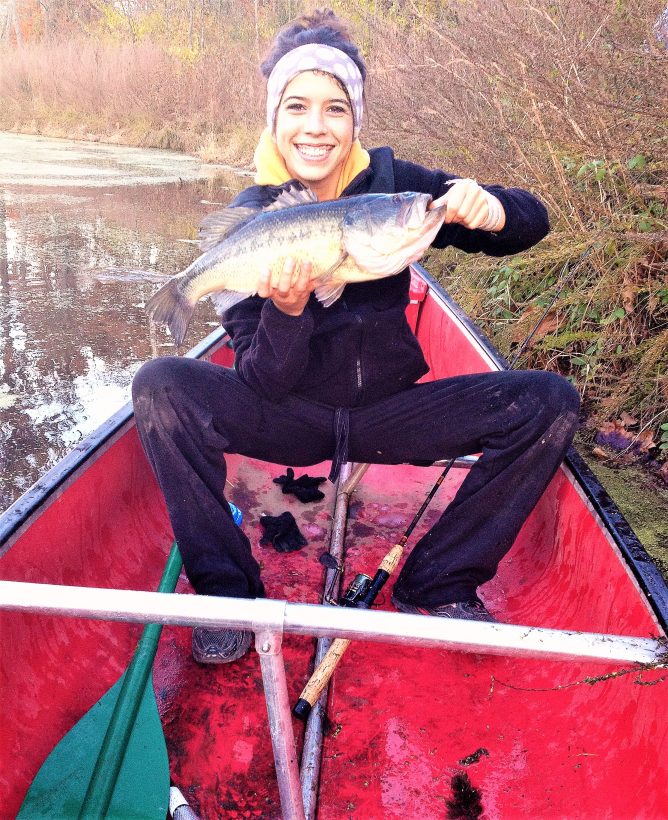 Priceless! That sort of childhood has made them really interesting people, self sufficient and really grounded. Ellie is 26! She is a real estate agent, selling country properties. I'm certain she will buy a small farm someday soon and fill it with every kind of animal, every kind! Oh and Ellie loves to cook!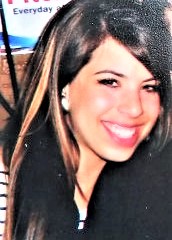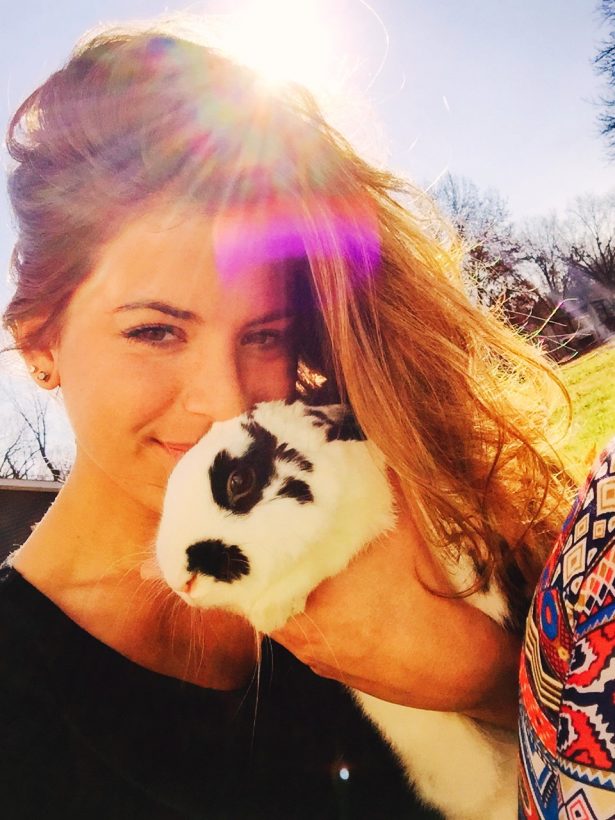 Ursula, the little gypsy, is 21, finally! She's living in Miami, working and modeling.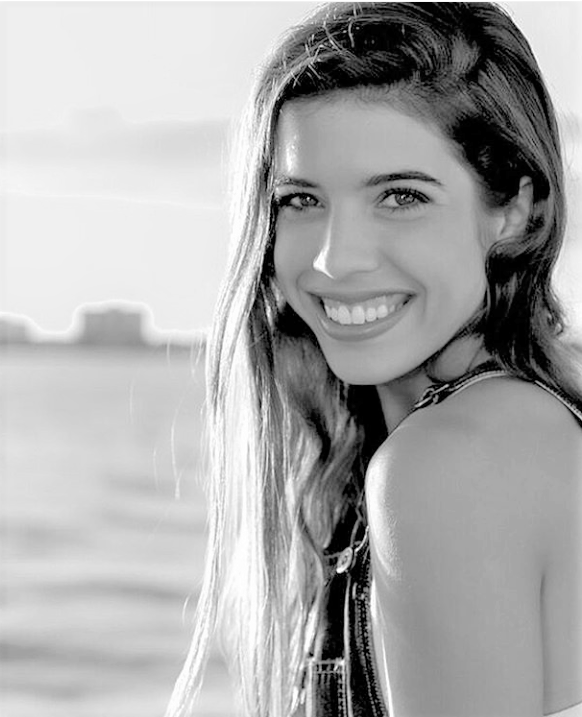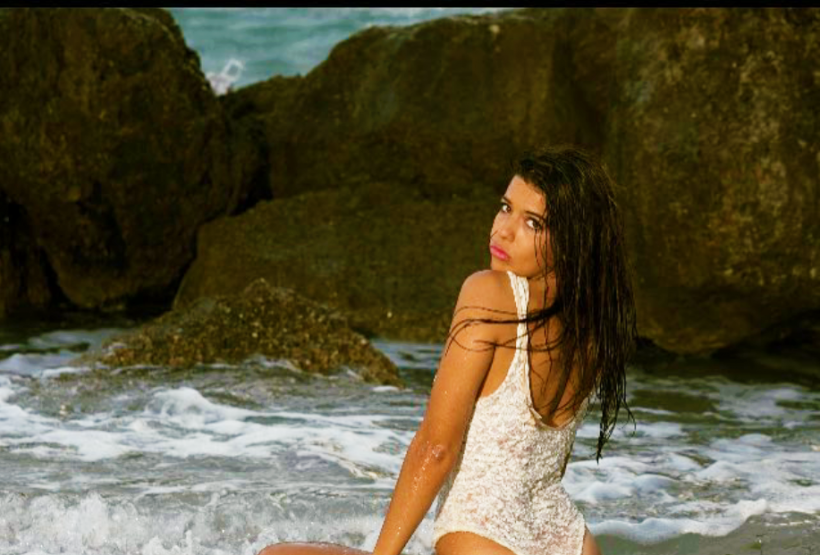 She was blown out of her tree house during the hurricane, so now she's on the beach! She has always had an obsession with the ocean! When she was teeny weeny, she adored sharks! And when someone does something nice for her, she bakes them a rum cake!
We have so much fun cooking together, I'm so happy I had girls, this just wouldn't be the same with boys!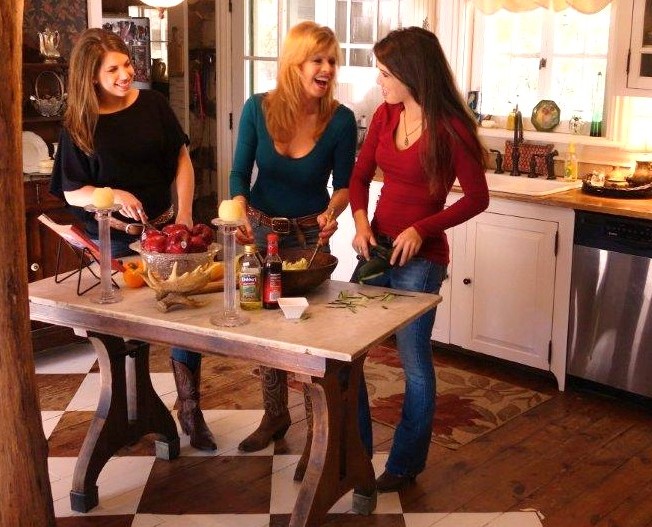 I just know that these sweet little girls will always hold hands and walk through this beautiful life together! They better!