Outstanding recipe for Mexican pintos, simmered low and slow with a smoked ham hock and a boat load of Mexican flavors! This will surely be a favorite! Serve with my shredded Mexican beef!
Ingredients:




Serves 10 – 12
2 lbs of dried pinto beans
1 smoked ham hock
1 large onion, chopped
5 cloves of garlic, smashed and chopped
1 can of diced tomatoes with their juices (14.5 oz)
1  jalapeno pepper, finely chopped
1 Tbs of chili powder
1 Tbs of cumin
1 tsp of salt
1 tsp of pepper
2 cups of beef broth
1/4 cup of fresh cilantro, chopped *optional


Directions:
Place the dried beans in a large pot, cover with water and bring to a boil. Turn the heat off, cover and let sit for 1 hour, then drain.
Add the beans back to the pot with the remaining ingredients, cover partially, cook for 3 hours or until beans are tender. Stirring occasionally. If it looks like you need more liquid, just add a little water.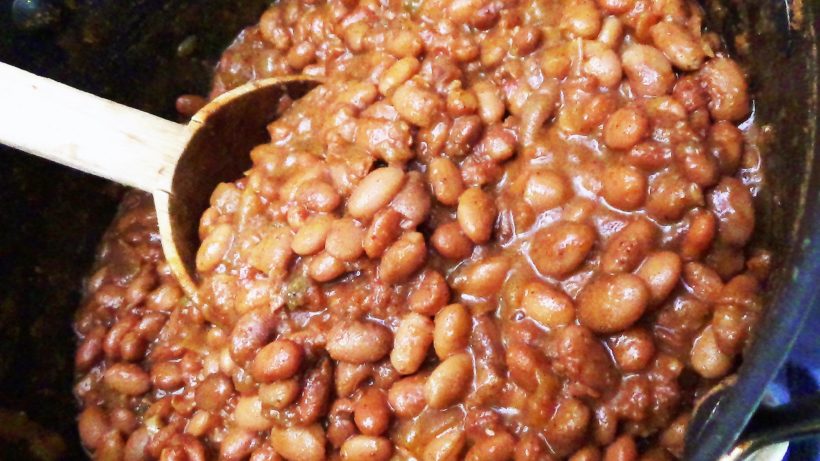 Remove the ham hock. If you like, stir in about 1/4 cup of fresh chopped cilantro at the end. These beans are great to make the day before and reheated gently before serving. Enjoy!