If this doesn't scream holidays I don't know what does! It is so insanely delicious, warm, spicy, moist and scrumptious! It will be one of your favorite holiday desserts forever!
Ingredients:
Pear mixture:
• 7 Tbs of butter, softened, divided use
• 4 firm pears, peel, core and cut each one into 8 pieces
• 1/2 cup packed dark brown sugar
• 2 Tbs of molasses (spray the measuring spoon with cooking spray and it won't stick)
• 1 heaping Tbs of minced crystallized ginger
• 1/2 cup of chopped walnuts
Cake batter:
• 2 cups of flour
• 1 1/2 tsp of baking powder
• 2 tsp of cinnamon
• 1 tsp of ground ginger
• 1/4 tsp of nutmeg
• 1/4 of teaspoon salt
• 1 cup of butter softened
• 1 1/4 cups of granulated sugar
• 3 eggs
• 1 tsp of pure vanilla extract
• 1 tsp of orange zest
• 1 cup of buttermilk
Directions:
Preheat the oven to 350°. In a 10-inch cast-iron skillet, or a heavy skillet, melt 4 tablespoons of the butter. Add the pears and cook over medium/ high heat, stirring, until they just start to soften, about 4 minutes.
Add 3 more tablespoons of butter, the brown sugar and molasses, stir over medium heat until melted.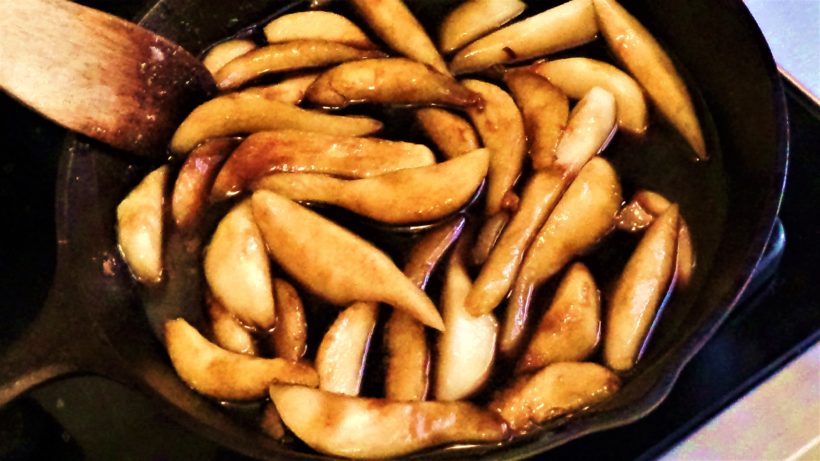 Remove from the heat, let cool just enough to handle (if not using a cast iron skillet, place the pear mixture in a 10 inch cake pan and continue) arrange the pears in a circle with the pointed ends facing the center. Fill the center with pear pieces and sprinkle on the walnuts and the crystallized ginger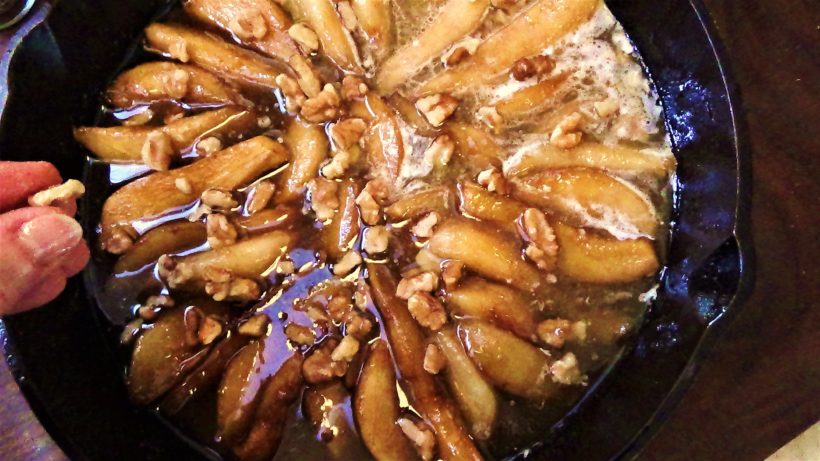 In a medium bowl, whisk together the flour, baking powder, cinnamon, ground ginger, nutmeg and salt.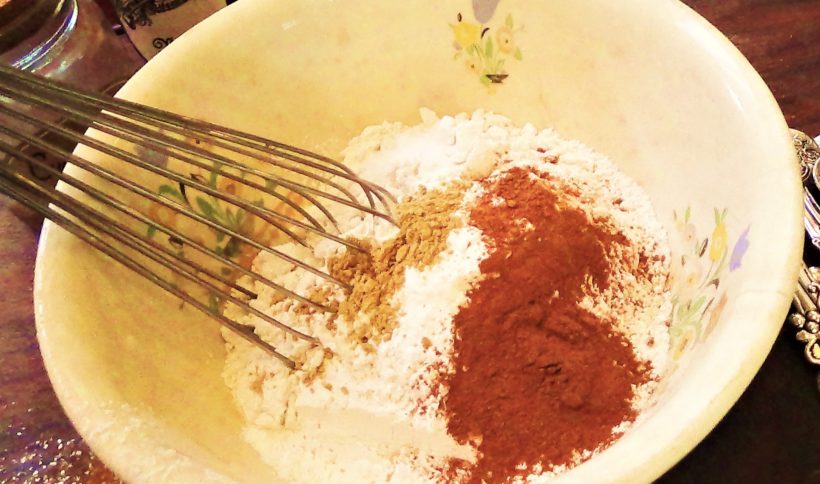 Using a mixer, cream the butter and the granulated sugar and beat until light and fluffy. Beat in the eggs, 1 at a time. Add the vanilla and the orange zest.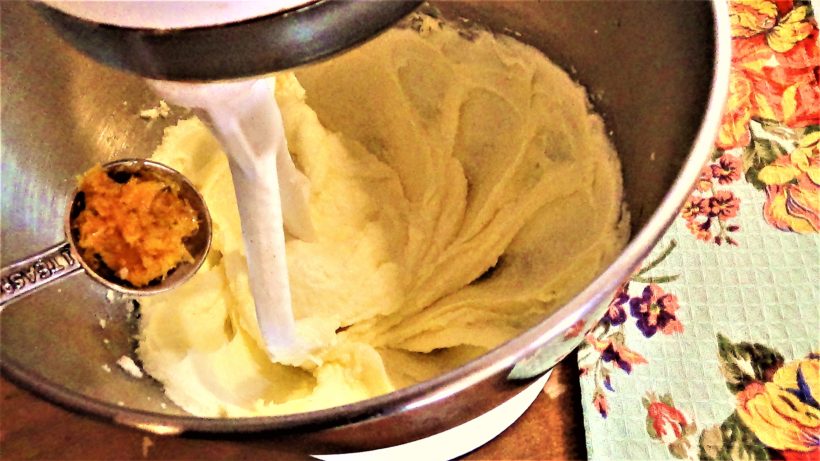 Beat in the flour mixture and the buttermilk alternatively. Pour the batter over the pears, spreading it to the edge with a knife.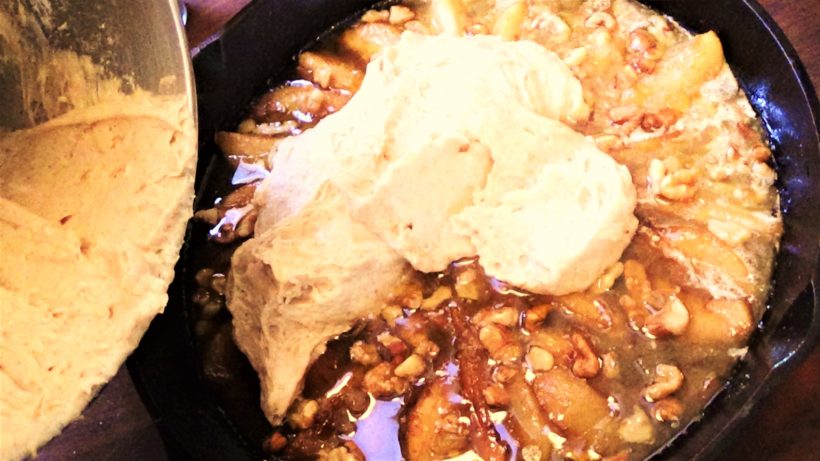 Bake for 30 to 40 minutes, or until golden brown. To test, insert a toothpick or skewer in the middle and it should come out clean.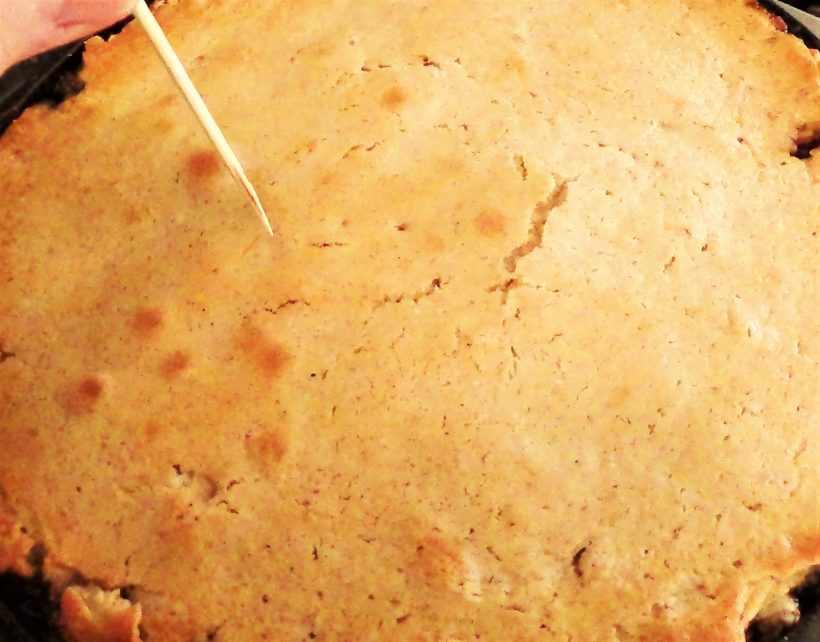 Cool for about 15 minutes, then place a plate over the skillet, cross your fingers and quickly flip the skillet over to release the cake.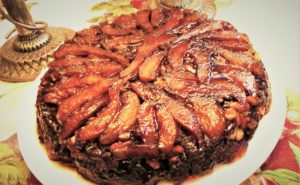 Cool before serving. Get ready for applause! Serve with sweetened whipped cream!
Note to cooks:
If you've ever wanted a cast iron skillet, now is the time to get one! The cake just gets more caramelized and beautifully colored in the cast iron skillet, but it's perfectly fine to use a cake pan.
It will seem that there is a lot of butter in the skillet, but don't worry, it works!
Start checking the cake after 30 minutes, let it get golden brown and always check it with a toothpick.