My hens keep laying, the eggs keep coming and so do the deviled eggs! I love this recipe for these little gems!
Ingredients:




Makes 1 dozen deviled eggs
• 6 eggs
• 2 Tbs of mayo
• 1 tsp of Dijon mustard
• 1/8 tsp of salt
• a few grinds of black pepper
• 3 teaspoons of pimentos
• 2 Tbs of chopped celery
• 2 Tbs of fresh chives, chopped
• Dash of paprika for sprinkling on top
Directions:
Place eggs in a saucepan covered with water (1 inch over the top of the eggs) Bring to a boil, remove from heat, cover and let rest for 12 minutes. Run under cold water.
Peel the eggs (I peel mine under running water) and cut in half, lengthwise.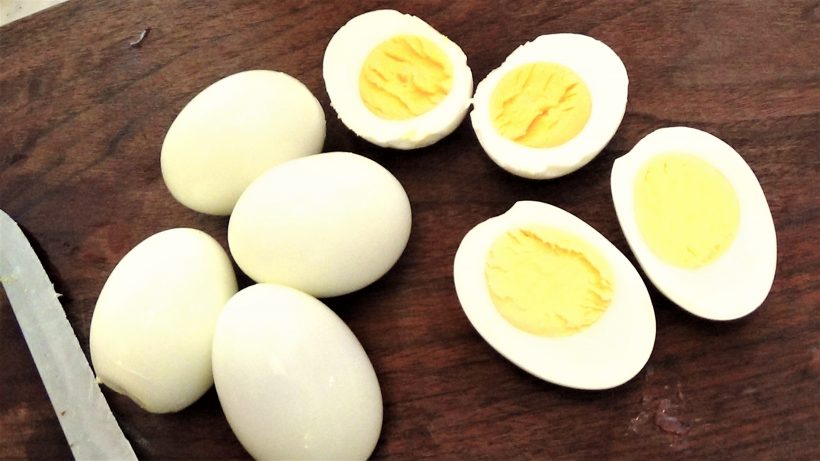 Scoop out the yolks into a bowl, mash with a fork.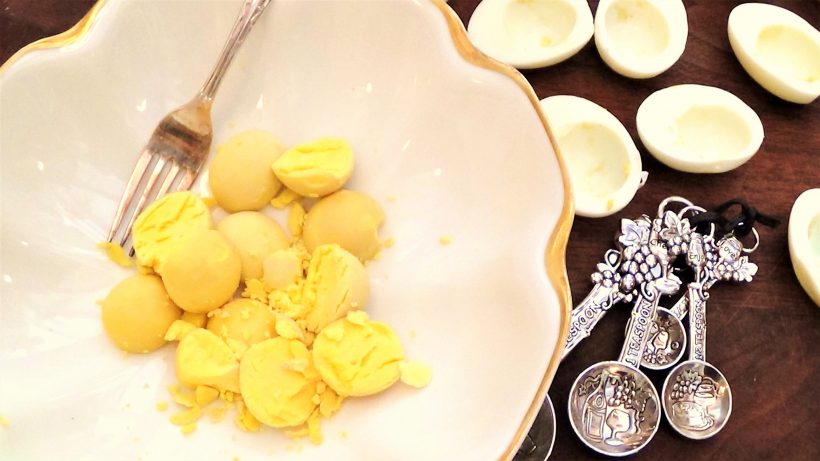 Add the remaining ingredients, mix well. Taste and add more salt if needed. Spoon the filling into the eggs and sprinkle with a little paprika.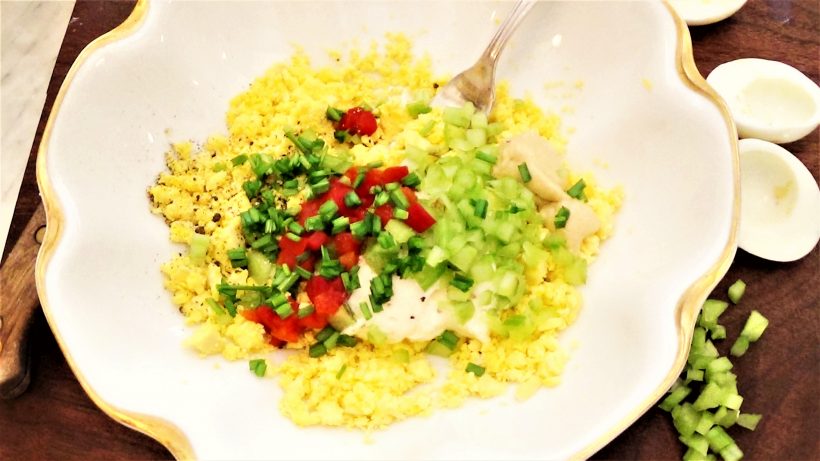 Refrigerate for at least an hour before serving! Yum!